Success Stories

I would like to recommend Tri-Lett for you consideration as a potential vendor. I have worked with Jeff and Scott Leonard for more than a dozen years now and feel that this has been an extremely positive relationship for all of us. As one of our primary vendors, Tri-Lett has certainly met the requirement that define a good vendor, delivering quality product at an equitable cost.  Over and above this though, they have worked closely with our engineering department helping to develop and refine some of our critical parts. This capability has certainly set them apart. In summary, I have no hesitation in fully recommending Tri-Lett.
Operations Manager
SierraTherm Production Furnaces
www.sierratherm.com
____________________________

ATI has worked with Tri-Lett Industries for over 15 years in various projects associated with the fabrication of process equipment. They have been a valuable partner in several major recent projects providing high quality efficient fabrications that have been a key part of our success. I have tremendous confidence in their ability and would recommend them for any work they are willing to undertake.
Project Engineer
www.alleghenytechnologies.com
____________________________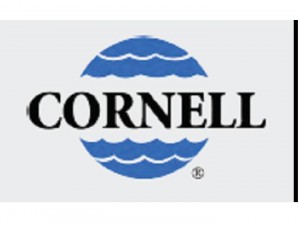 Oil reservoir contamination – 2/9/2010

We received reports from our customer of oil contamination in our reservoirs which could contribute to seal failures from slag and glass inside the reservoir from the welding procedure.

In examining the reservoirs, Tri-Lett noted how the reservoir was designed allows slag to blow into the inside through what Tri-Lett labeled as an open joint, this is where two pieces are 90 degrees from each other, when placed edge to edge filling the corner gap with weld allowed the welding to blow through into the inside of the reservoir. Tri-Lett suggested an engineering change to butt the two pieces of metal having an overlap and filling the corner stopping any blow through into the reservoir.

Tri-Lett also covered the need to make them from plate and not tubing, this would allow wheel-a-berating the plate before fabrication to remove any scale. Tri-Lett also offered to 100% visually inspect the inside for contamination after fabricating and pressure testing.

The subject of design led into a reduction of the material thickness and changed the quality of NPT fittings. Tri-Lett suggested using 3/16 metal and welding on tank flanges for the fitting to keep the cost down and offering a better quality reservoir providing better sealing with longer engagement of the NPT fittings.

Tri-Lett produced replacement parts in 72 hours restoring our customer's confidence. Thank you Tri-Lett for your professional and exceptional performance going beyond expectations to bring a positive solution to our problem. We have since procured all our oil reservoirs from Tri-Lett.
Senior Buyer
Cornell Pump Co.
____________________________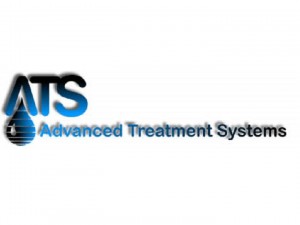 Our company has been working with Tri-Lett Industries for many years now. As one of our prime vendors supporting our efforts to provide the most modern and capable wastewater treatment systems possible, we have found Tri-Lett Industries skill and attention to detail to be exceptional.

Their quality assurance and quality control engineering equals demands the highest levels of fabrication requirements. We have projects in the Russian Far East that demands long term reliability, functionality and durability. Tri-Lett has demonstrated their worthiness to be our exclusive steel fabrications vendor on these and other projects.

We highly recommend this company to anyone placing an emphasis on quality, trust, getting the job done right and on time.
ADVANCED TREATMENT SYSTEMS, INC.
James T. Allred, President
_______________________________

I was in charge of construction on the pre-polymer plant expansion and we need a vendor for fabrication of the new Vapor Duct that was required to connect 2 of the new process pressure vessels, a separator and condenser. The design specification of the duct required it to be fabricated from 10, 18 and 24i inch Schedule 10 Super Duplex Stainless Steel pipe and required all welds to be X-rayed.
We sent the drawing and specification to several of our normal pipe vendors and they told us that pipe of that type is not available in the required sizes per our specification. Upon hearing that, I started looked at metal fabricators in the Midwest who might be able to help.  This turned out to be a dead end, because none had the knowledge of how to weld the super duplex stainless or had the required qualified welding procedures so I started looking outside of the Midwest and remembered that when I lived and worked in Oregon I had used Tri-Lett Industries for specialized fabrication for different projects I was involved with. I contacted them and asked if they had the ability to take on a project of this caliber and as usual they said yes. Tri-Lett is one of the most diversified technical fabricators in the country and willing to do what the others say cannot be done. After several engineering changes and many phone conversations Tri-Lett was awarded the contract for fabrication of our Vapor Duct.
Tri-Lett was able to form the required pipe, supply pipe fittings per our specification and assemble all in a time frame that was acceptable based on our schedule.
– Dennis Bravo (Denny)Project Construction Manager