Project Gallery
This Inconel heat treating furnace was fabricated for the semiconductor industry to heat treat micro processors in a highly controlled environment.  The customer demanded a high performance system to protect the silicon from the smallest dust particles and other contaminants.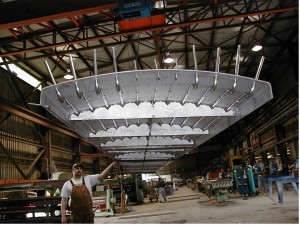 Tri-Lett can repair or fabricate any style of corrosion resistant handling products such as retorts, muffles or furnace systems. This particular heat treating basket was designed by Tri-Lett to solve issues such as volume, cycle rates, and end product normalizing temperatures.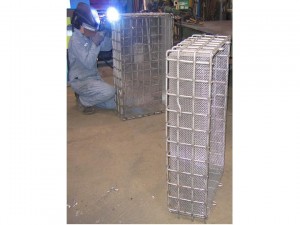 This wood fiber preparation machine is used to manufacture particle board into various building materials and other commercial end products. It has a dual conveyer system; one overhead and one belt driven on the floor that is unique in the industry.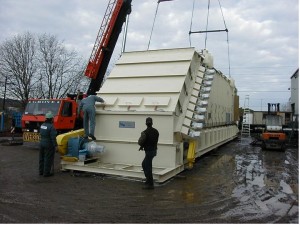 Other projects: